Home > LED Light Sources for Fluorescence Microscopy and Custom Optical Systems
LED Light Sources for Fluorescence Microscopy and Custom Optical Systems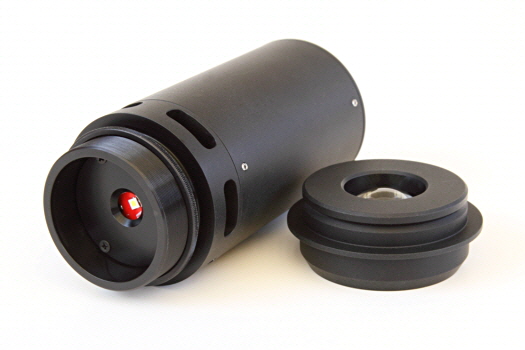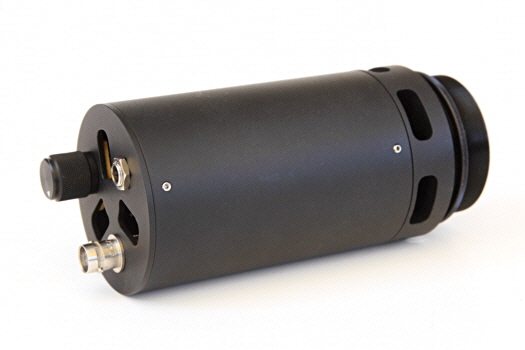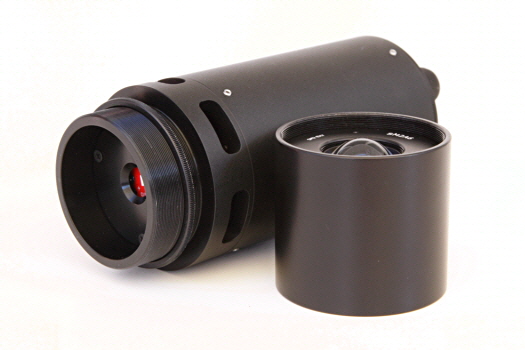 LED Light Sources are intended for epi-illumination (fluorescence, reflection) or trans-illumination (bright field, phase contrast, DIC) in upright and inverted microscopes and custom optical configurations. They can have a white or a single-color chip; a wide selection of colors is available. This single compact unit contains the LED chip on a heatsink and a constant current driver; it screws into a collimator, which has a microscope-specific mount. Intensity is controlled manually with a knob; on-off switching can be controlled by a TTL trigger signal. Intensity and uniformity of illumination are characterized by images and acquisition parameters on standard fluorescent slides.
Features and Specifications
Wavelength options: cool white, neutral white, warm white, single color - 365, 385, 395, 405, 448, 457, 460, 470, 505, 523, 567, 590, 617, 623, 660, 740, 850, 940 nm peak. More wavelengths available upon request.

For epi-illumination (fluorescence, reflection) or trans-illumination (bright field, phase contrast, DIC).

A lightweight self-contained unit with integrated driver mounts directly to the microscope port reducing required bench space and cable clutter (Dimensions and mounting).

The same unit can be used for microscopes and for custom optical configurations. Compatible with Thorlabs SM2 tube system (2.035"-40 threads).

Collimated LED output through Ø30mm aperture.

Aspheric collimating optics provides uniform illumination.

Manually variable intensity from zero to full.

TTL input for instant on-off switching (0V-off, 5V-on, BNC connector).

Extra quiet fan for cooler operation, higher and more stable light output.

Can be used for oblique illumination with stereo-microscopes or machine-vision systems.

Requires 12V or 15V DC power supply with barrel connector 5.5mm/2.1mm, + inside, - outside.

Can be powered by a battery and used in the field without power mains.

Size and weight (not including collimator) Ø63mm, 150mm long, 0.4 kg.

Electrical: 120/240V, 50/60Hz.
Ordering
LED Light Sources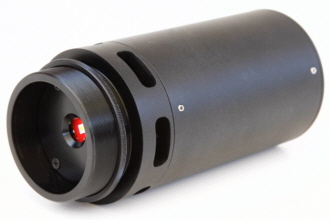 Collimators
Power Supplies
P/N
Image
Price USD

104-81 Power Supply 12V 5.5A

60.

104-84 Power Supply 15V 2.67A

60.

104-85 Battery pack of four 18650 batteries 14.8V

(includes charger)

45

.
Accessories
| | | |
| --- | --- | --- |
| P/N | Image | Price USD |
| 035-20 Mounting Bracket | | 50. |
To place an order, email a PDF of your Purchase Order to sales@tofrainc.net. For more information send a message to info@tofrainc.net
Home > LED Light Source for Fluorescence Microscopy and Custom Optical Systems